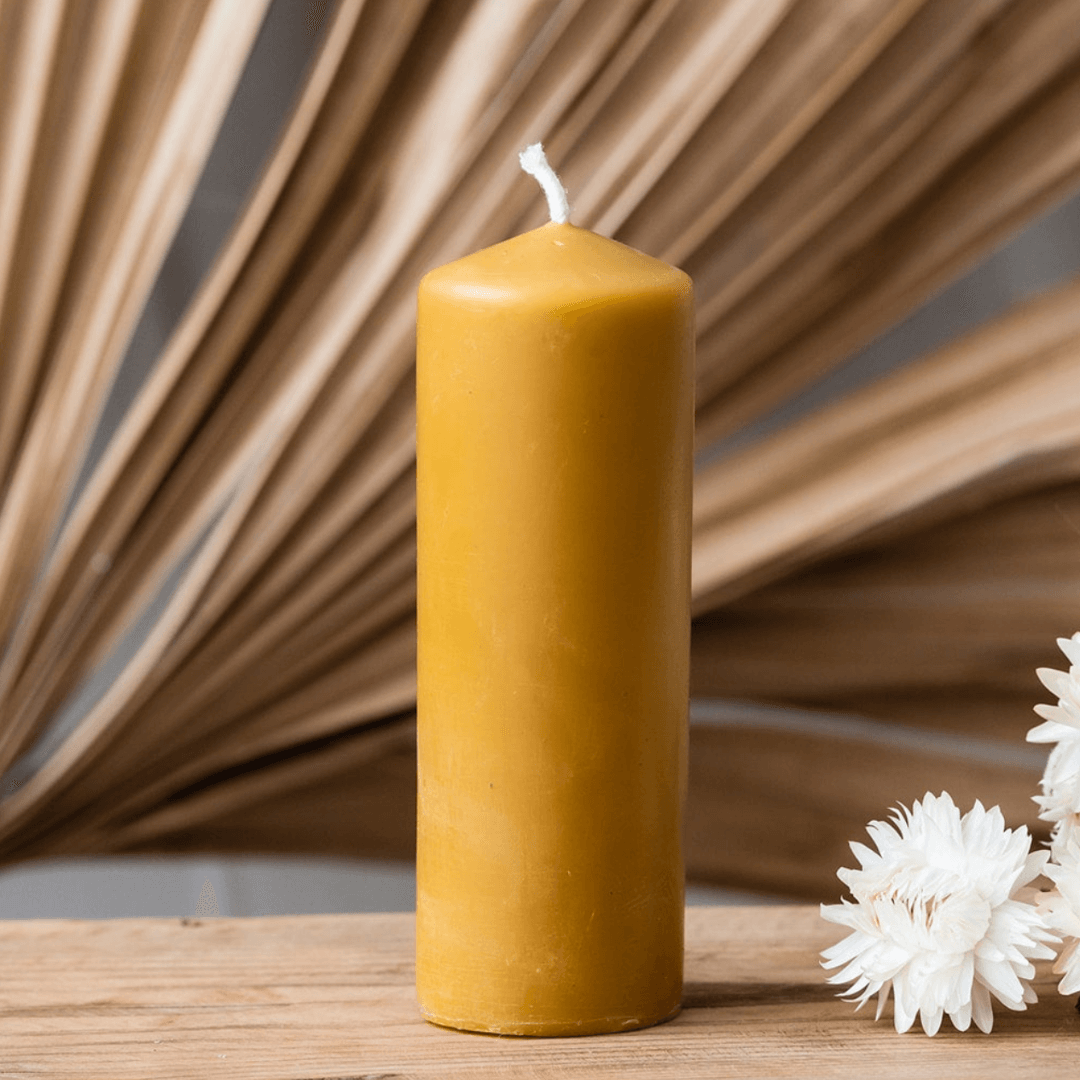 Light the way to a natural and cozy home with our beeswax pillar candle! Our 100% beeswax candles emit a warm, gentle light and natural, honey-like aroma that will fill your house with a peaceful atmosphere.13cm tall. 
SHIPPING INFORMATION
Orders are usually packed and dispatched within 1 to 3 business days, but may take longer during busy periods. Once the order is shipped you will receive notification and a tracking number.
Our honey is raw and is not fine filtered, which means it undergoes minimal processing during the extraction and packing, so that it retains the health benefits from the naturally occurring enzymes.
For this reason we are unable to send honey to Western Australia or the Northern Territory.
We can ship honey to Tasmania, but cannot ship any candles or wax products.
Depending on the country, international shipments may be subject to import taxes, duties and custom fees which are levied by the country of destination and are the responsibility of the recipient.
In some instances honey or honey products may not be cleared by Customs. Please be aware that we cannot offer refunds or guarantee receipt of products outside of Australia, and recommend checking the requirements of the destination country before placing an order.
Good Candles but….
I purchased my very first beeswax candle when I visited the Liguarian Bee Farm just before the fires ravaged Kangaroo Island. Since then I have been ordering my supplies directly from them. Good website and good service. My only gripe is that the wick is of lesser quality with my last order - the wick burns out and I have to use a lighter to melt the wax to access the wick again.