Boobialla Honey - Organic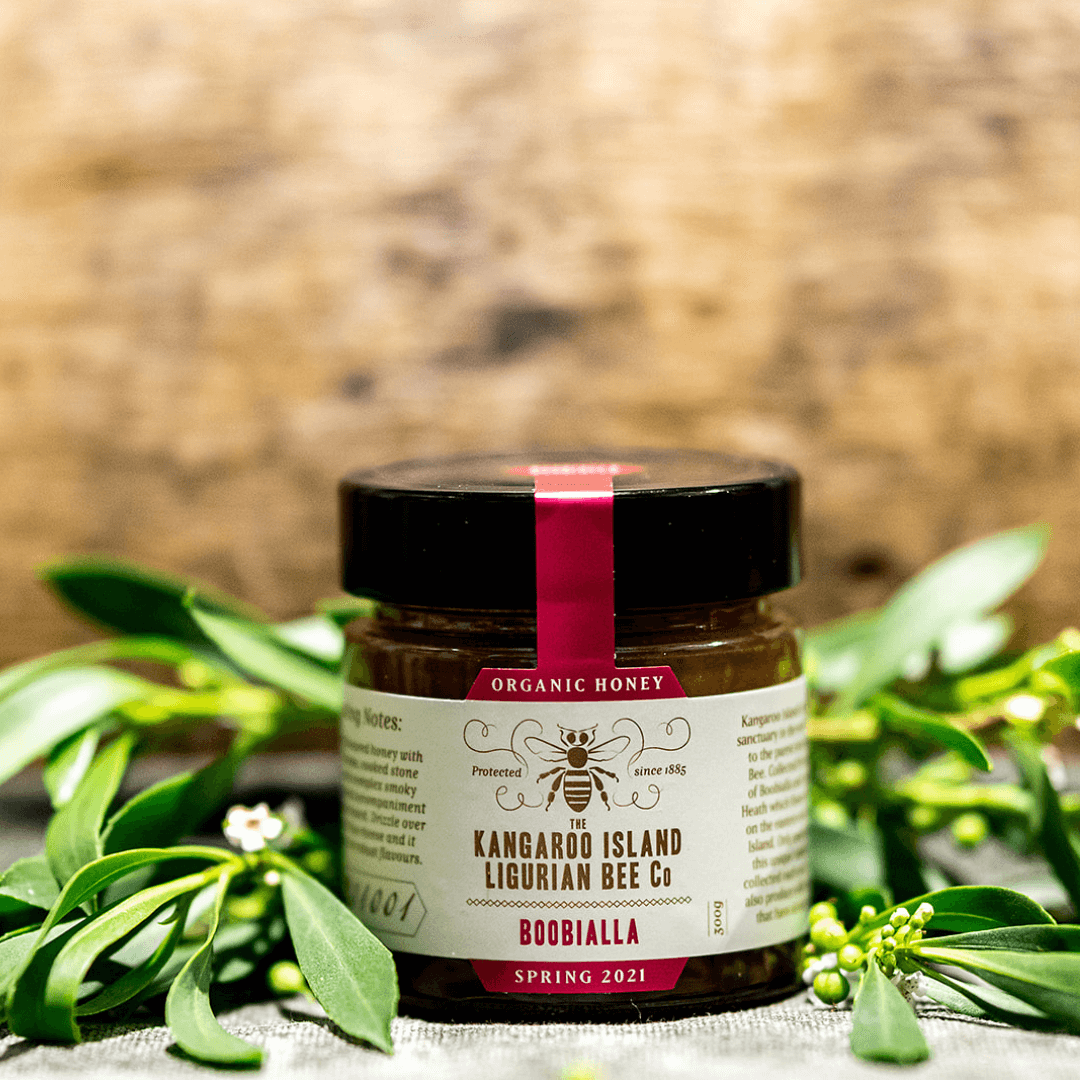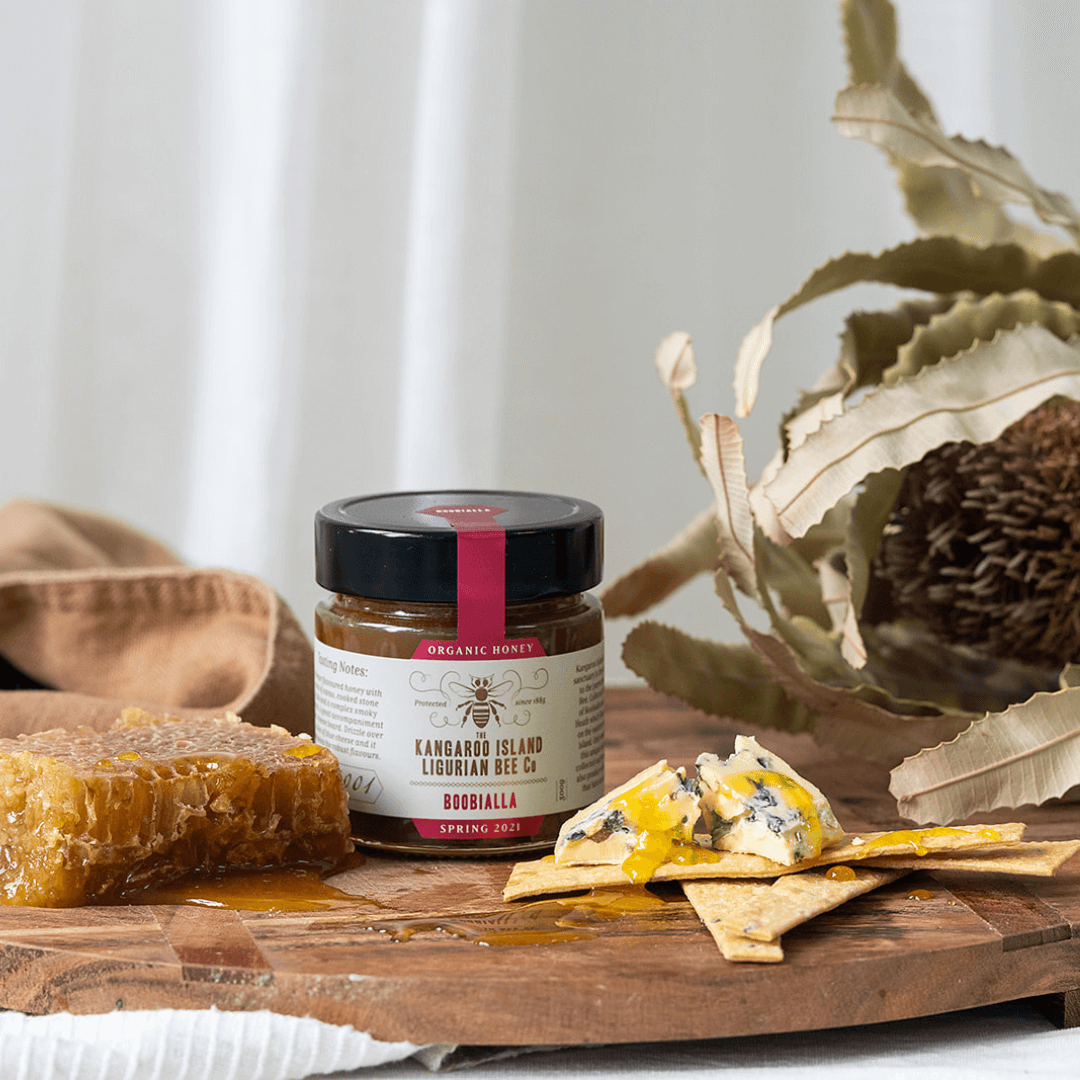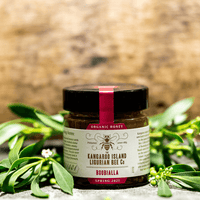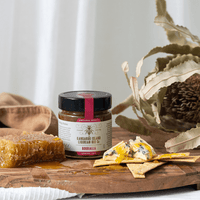 Boobialla Honey - Organic
Kangaroo Island is the oldest bee sanctuary in the world and is home to the purest strain of Ligurian Honey Bee.
Collected from the nectar of Boobialla and Coastal Beard Heath, which flower in late winter on the eastern end of Kangaroo Island. These plants also produce edible native fruits that have an acquired taste. 
A deeper flavoured honey with notes of cacao, cooked stone fruits and a complex smokey finish. A great accompaniment for a cheese board. Drizzle over a slice of blue cheese and it enhances the robust flavours. 
Only small quantities of this unique tasting honey are collected each year, giving it a special place in our rare honey collection. Certified organic, this honey is available in 300g, numbered jars. 
SHIPPING INFORMATION
Orders are usually packed and dispatched within 1 to 3 business days, but may take longer during busy periods. Once the order is shipped you will receive notification and a tracking number.
Our honey is raw and is not fine filtered, which means it undergoes minimal processing during the extraction and packing, so that it retains the health benefits from the naturally occurring enzymes.
For this reason we are unable to send honey to Western Australia or the Northern Territory.
We can ship honey to Tasmania, but cannot ship any candles or wax products.
Depending on the country, international shipments may be subject to import taxes, duties and custom fees which are levied by the country of destination and are the responsibility of the recipient.
In some instances honey or honey products may not be cleared by Customs. Please be aware that we cannot offer refunds or guarantee receipt of products outside of Australia, and recommend checking the requirements of the destination country before placing an order.
Oh My
This honey blew my mind. Your tastings notes are bang on again.
I got the whole experience in waves. It was sheer delicious magic. Loved blue cheese. A surprising twist, I lucked my lips of just the honey residue and got a surprising taste of my delicious gluten free licorice. Not aniseed, but this particular licorice. It blew my mind. The whole package.
Very happy with my Items and the service and delivery was excellent. Will continue to buy from you and will recommend you to my friends.
Reyn Delmenico. I'm