Eucalyptus Cosmophylla Honey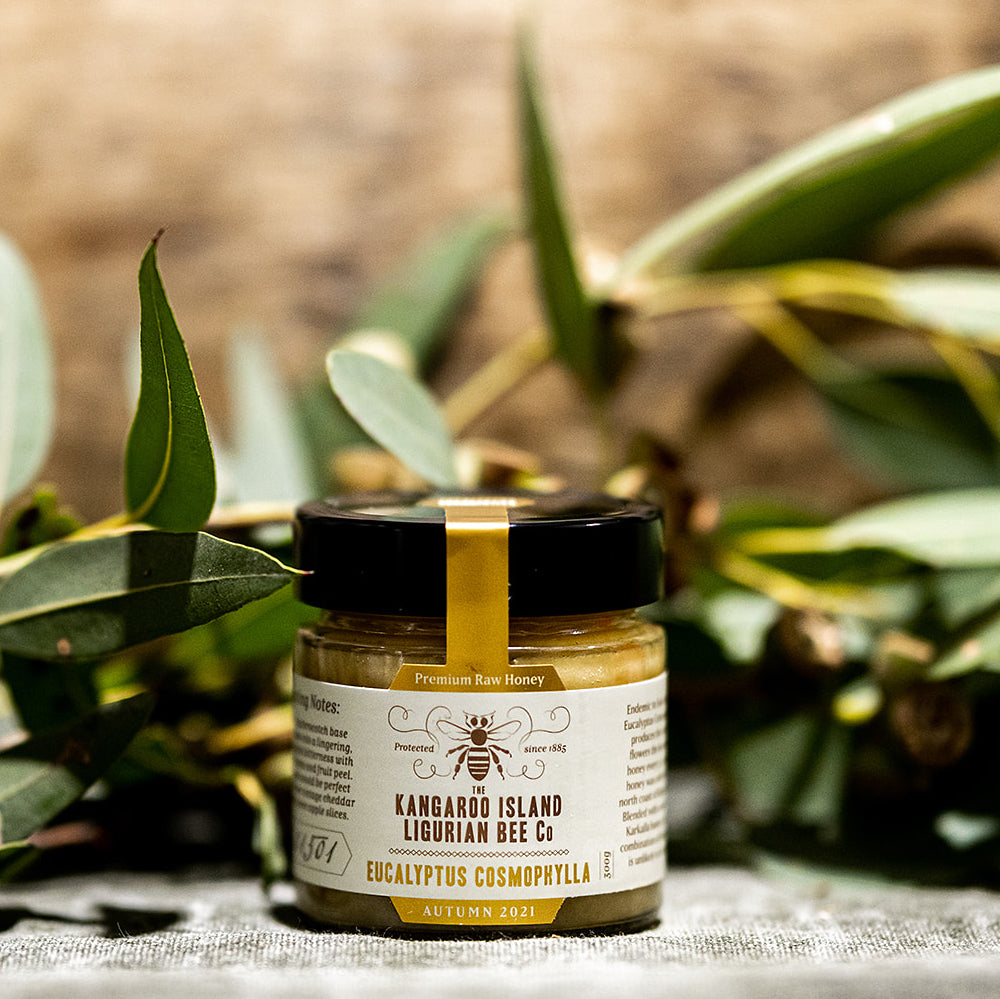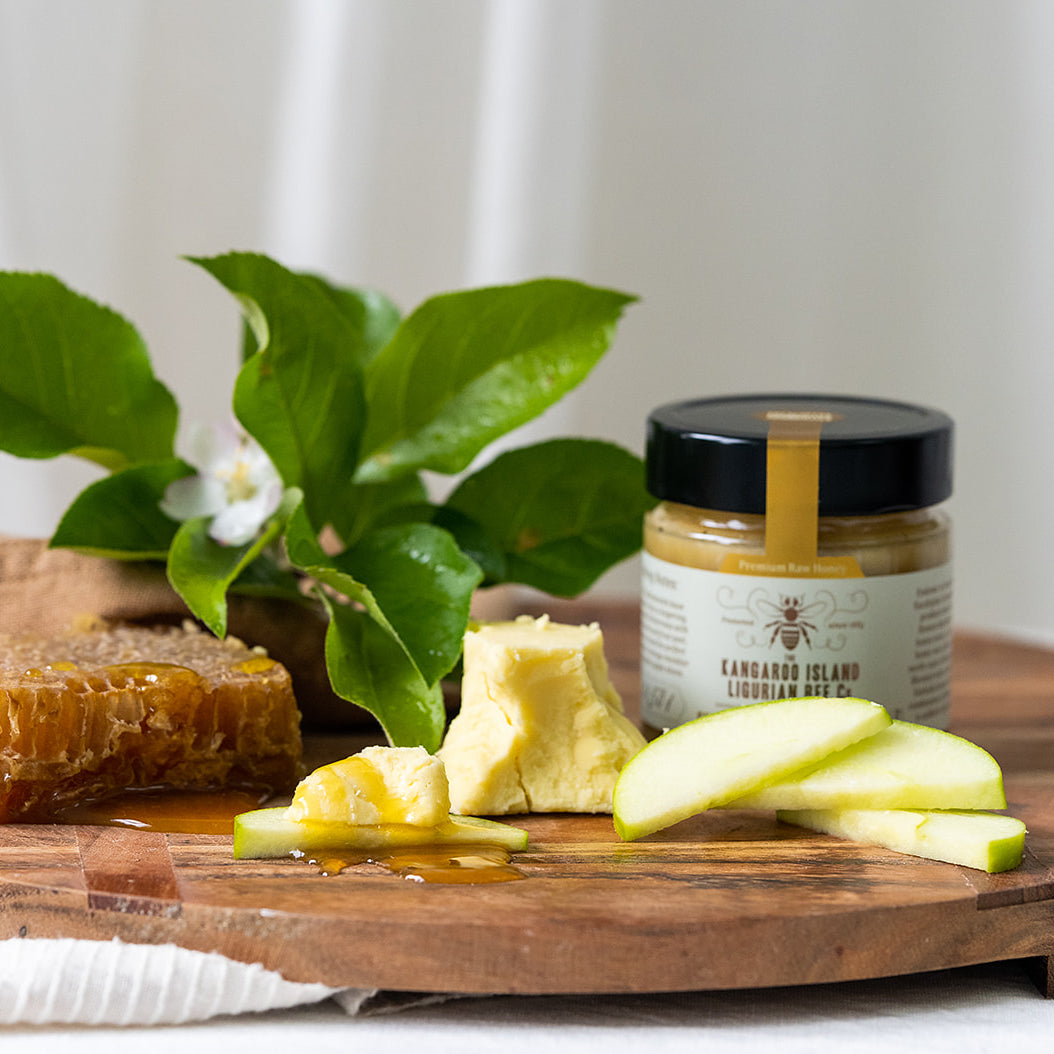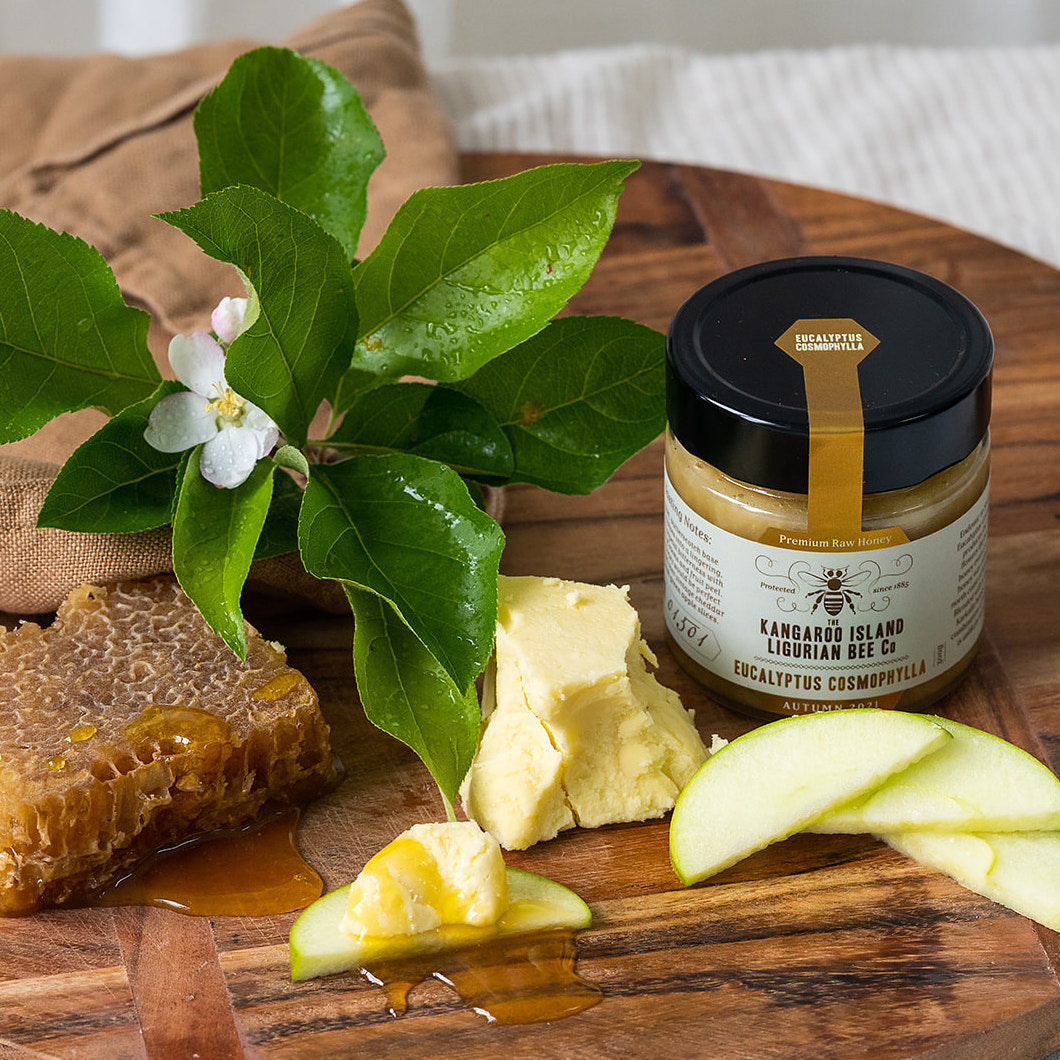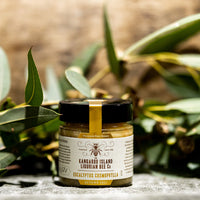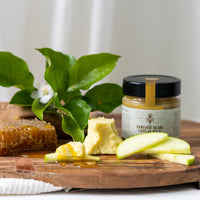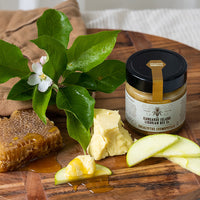 Eucalyptus Cosmophylla Honey
Kangaroo Island is the oldest bee sanctuary in the world and is home to the purest strain of Ligurian Honey Bee. 
Eucalyptus Cosmophylla is one of our rare honeys that you will not find in any shops or supermarkets anywhere in the world. 
Endemic to South Australia, Eucalyptus Cosmophylla only produces the abundance of nectar rich flowers the bees need for honey every 3-4 years. Collected on the north coast of Kangaroo Island, an accidental blending with a small batch of the ultra rare Karkalla honey during the extraction process created this unique combination of flavours that will not be repeated. 
Chefs that have tried it love the complex flavour profile, but it's not your everyday honey. 
This honey has a sweet, butterscotch base that evolves into a lingering, green vegetal bitterness with notes of stems and fruit peel. This honey would be perfect drizzled over vintage cheddar on fresh green apple slices.
SHIPPING INFORMATION
Orders are usually packed and dispatched within 1 to 3 business days, but may take longer during busy periods. Once the order is shipped you will receive notification and a tracking number.
Our honey is raw and is not fine filtered, which means it undergoes minimal processing during the extraction and packing, so that it retains the health benefits from the naturally occurring enzymes.
For this reason we are unable to send honey to Western Australia or the Northern Territory.
We can ship honey to Tasmania, but cannot ship any candles or wax products.
Depending on the country, international shipments may be subject to import taxes, duties and custom fees which are levied by the country of destination and are the responsibility of the recipient.
In some instances honey or honey products may not be cleared by Customs. Please be aware that we cannot offer refunds or guarantee receipt of products outside of Australia, and recommend checking the requirements of the destination country before placing an order.
First time trier
Will back up for more
Amazing
Love all the descriptions and commentary
Have been to KI twice and can't believe I didn't come across it
Purchased a gift- yet to be given- Ian Bezer
very pleased with prompt delivery of the honey. We both really enjoy the wonderful taste
Honey lover
I love the taste, very mild and matches the notes. However on you advise I've left a jar in the sun for two days 90% of the crystals have dissolved but still has a slight sugary taste
Regards Bob
Honey - this is beautiful !!
Absolutely beautiful and smooth honey - the taste was gorgeous! Just use a spoon and eat straight from the jar.