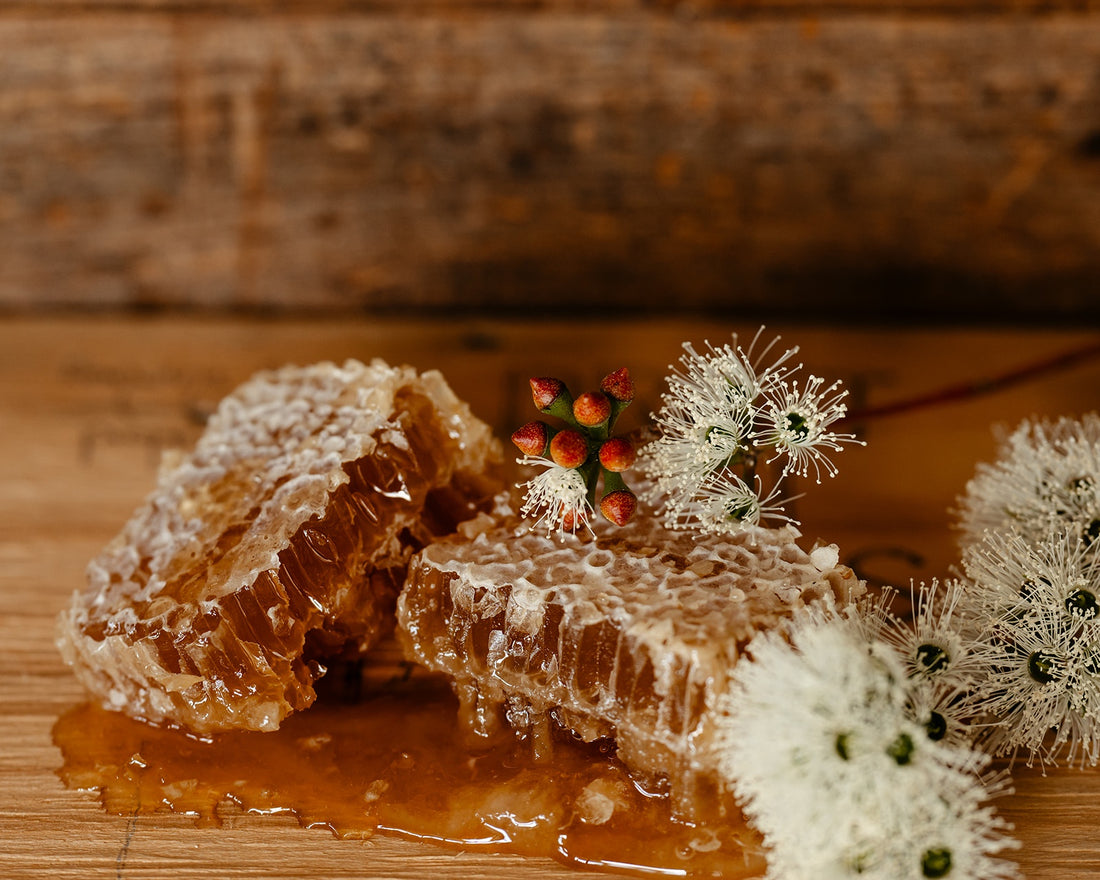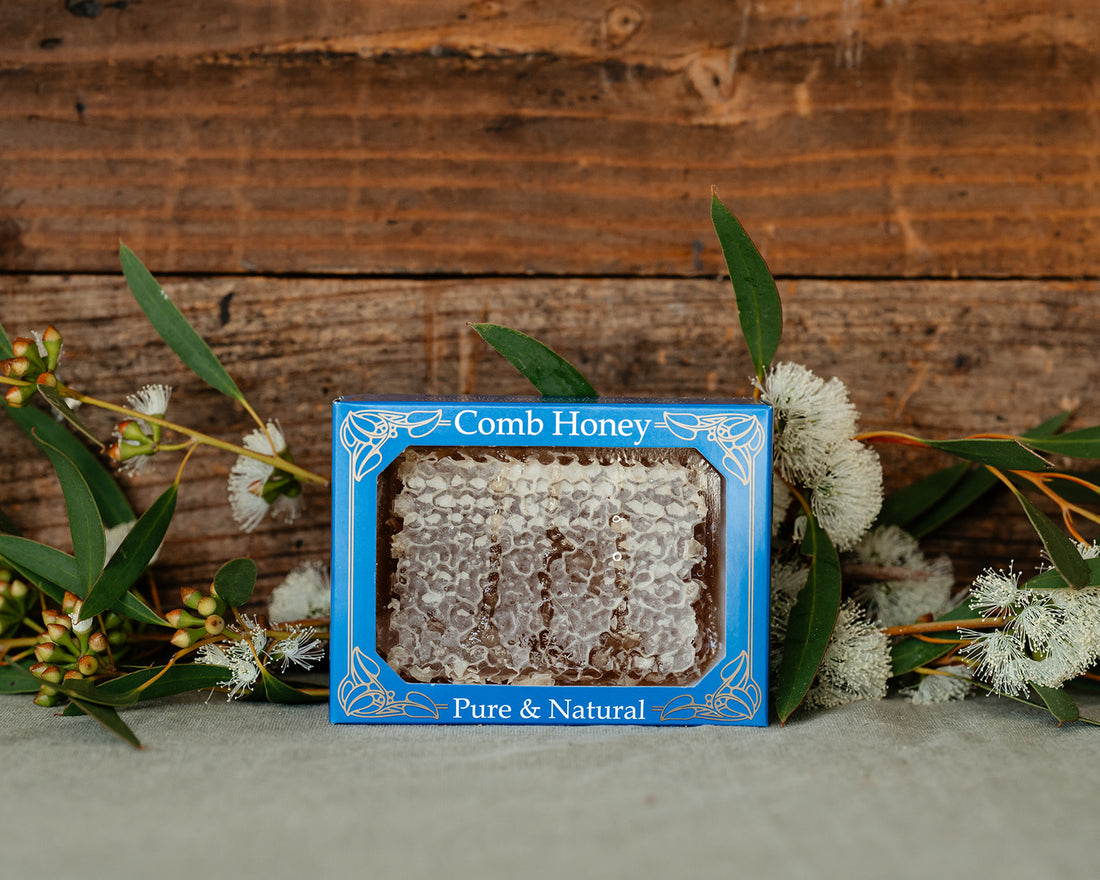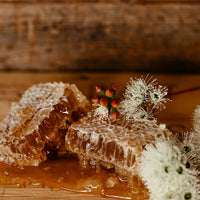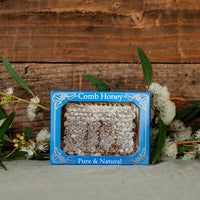 Indulge in the purest form of honey with our comb honey produced by the ligurian bees on Kangaroo Island. 
Our Comb Honey is collected straight from the beehive, all the natural elemets in the wax and honey are preserved as no heating or processing occurs. The comb is built by the bees to store their honey, the warmth from the hive and movement of their wings ripens the honey to perfection. When it reaches the ideal moisture content the bees cap the honey comb cells to preserve the honey, ready for you to enjoy. 
Savor the unique and complex flavors of honey as the bees intended. Each batch carries a distinct taste, influenced by the flowers and nectar sources in the bees' foraging area.
Ways to Enjoy Comb Honey:
Straight from the Comb: Satisfy your cravings by biting into a piece of the comb for a pure and authentic honey experience.

Cheese Pairing: Pair Comb Honey with your favorite cheeses for a sophisticated and delightful appetizer or dessert.

Salad Dressing: Create a unique vinaigrette by melting a small amount of comb honey and blending it with olive oil, vinegar, and herbs for your salads.
Storage Instructions:
Store your Comb Honey in a cool, dry place away from direct sunlight. It has a long shelf life and does not require refrigeration.
SHIPPING INFORMATION
Orders are usually packed and dispatched within 1 to 3 business days, but may take longer during busy periods. Once the order is shipped you will receive notification and a tracking number.
Our honey is raw and is not fine filtered, which means it undergoes minimal processing during the extraction and packing, so that it retains the health benefits from the naturally occurring enzymes.
For this reason we are unable to send honey to Western Australia or the Northern Territory.
We can ship honey to Tasmania, but cannot ship any candles or wax products.
Depending on the country, international shipments may be subject to import taxes, duties and custom fees which are levied by the country of destination and are the responsibility of the recipient.
In some instances honey or honey products may not be cleared by Customs. Please be aware that we cannot offer refunds or guarantee receipt of products outside of Australia, and recommend checking the requirements of the destination country before placing an order.