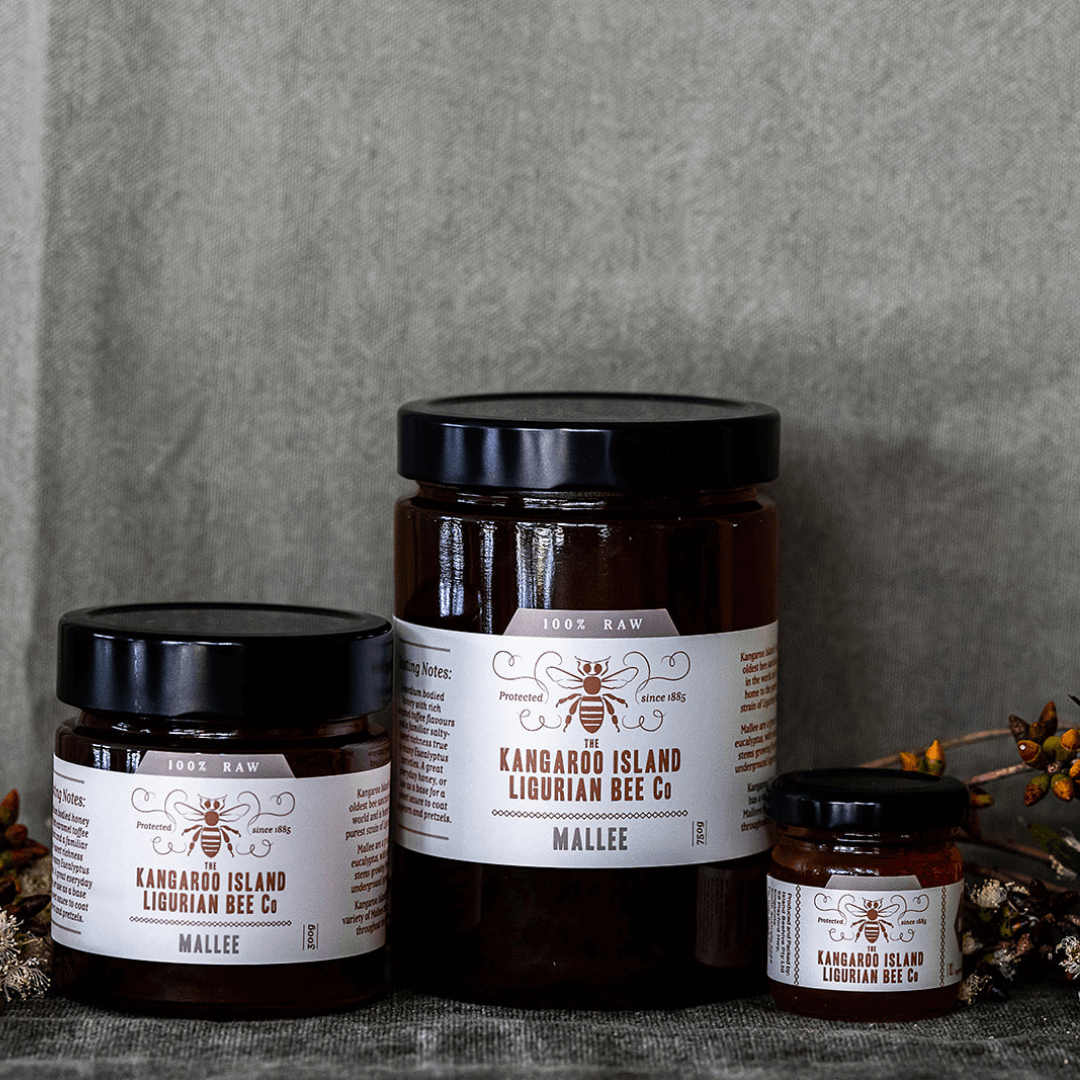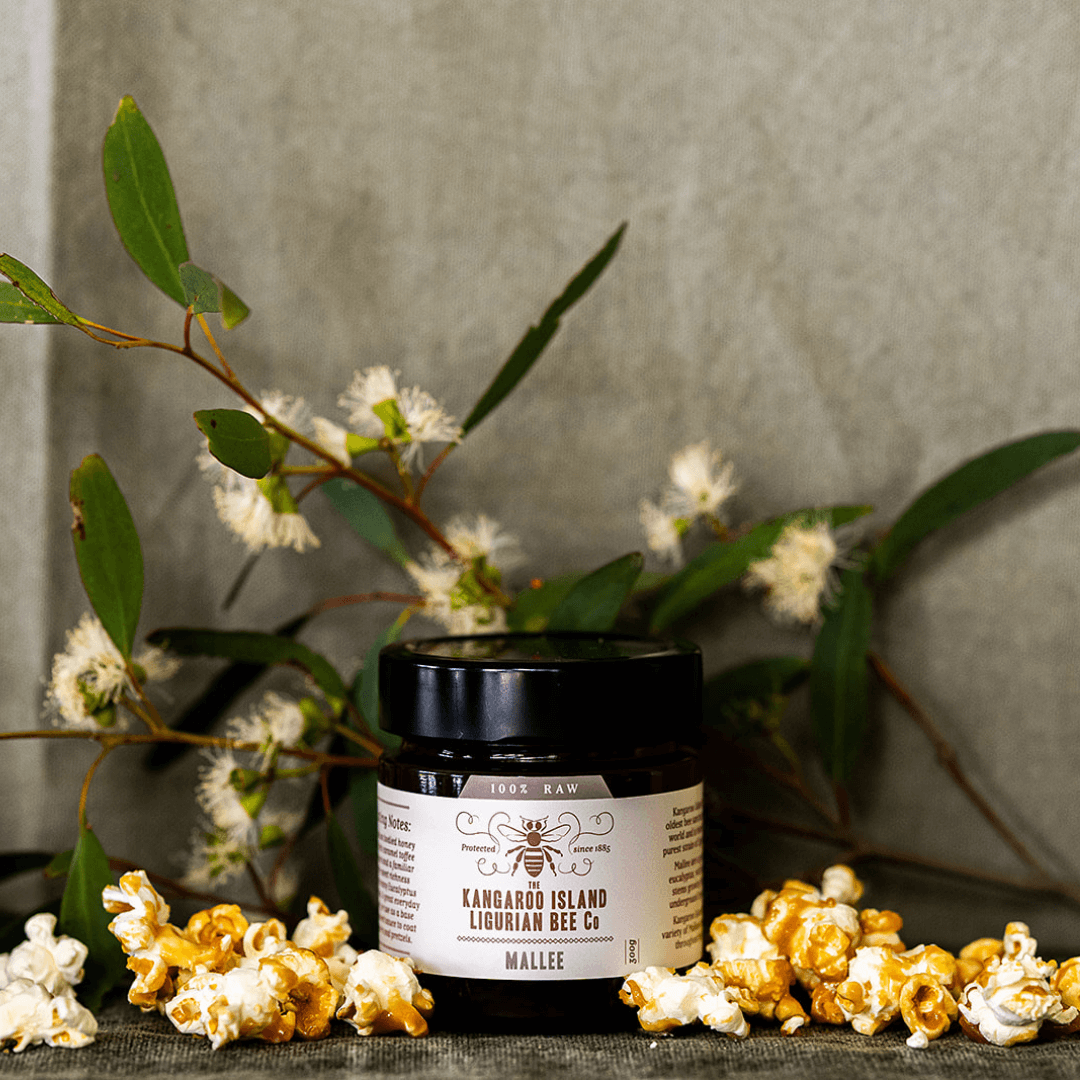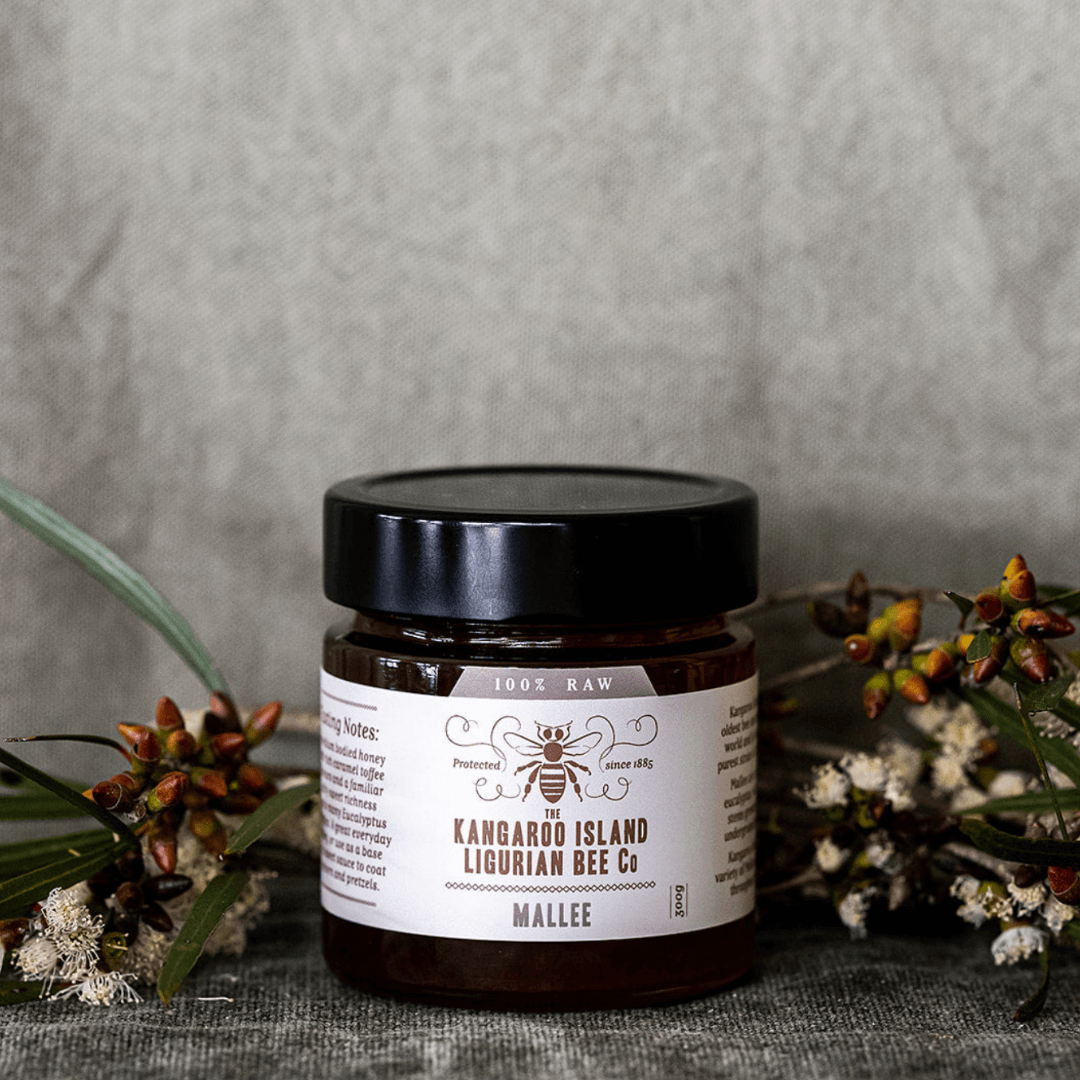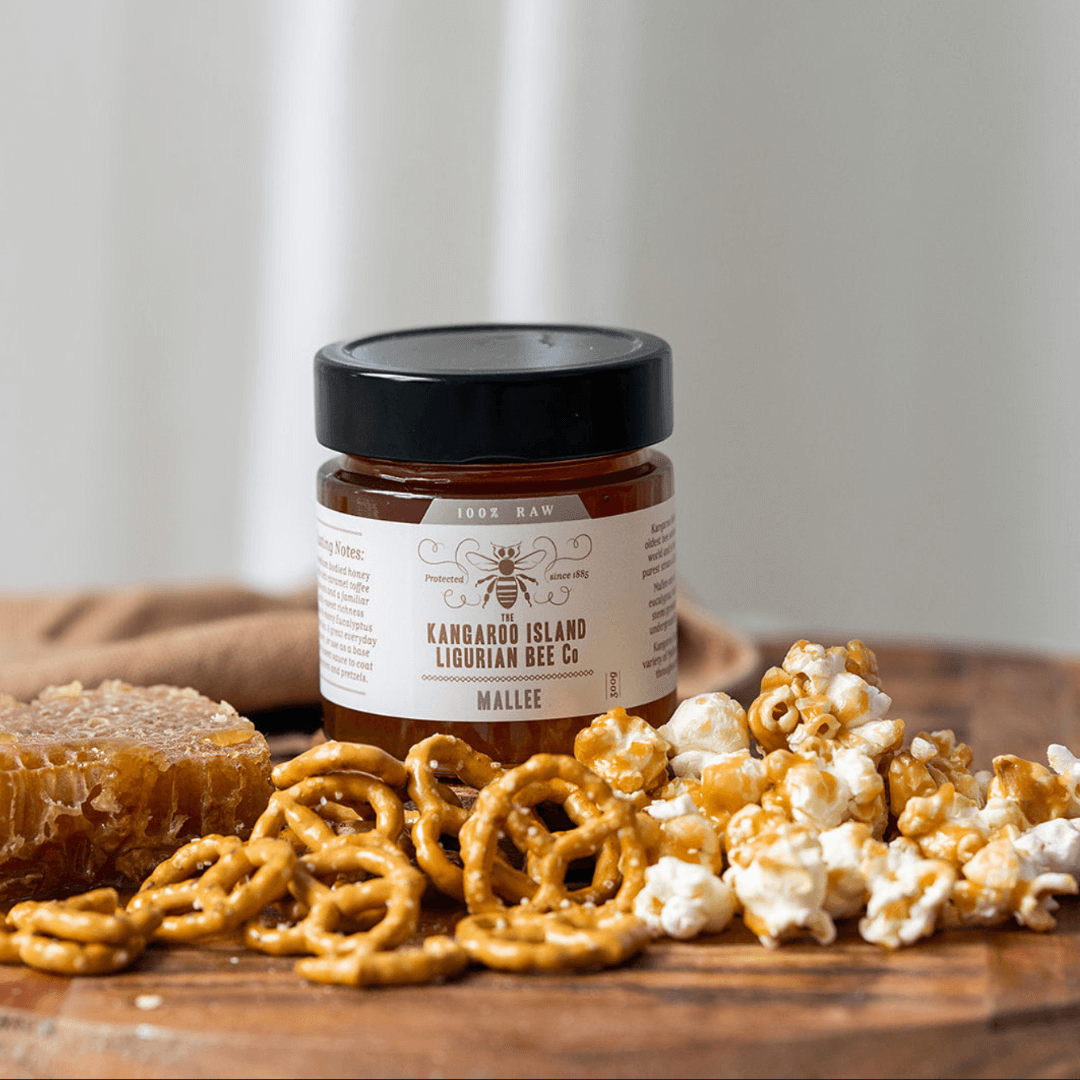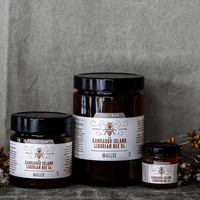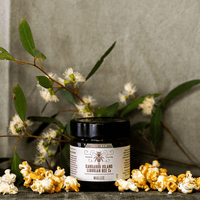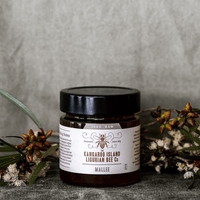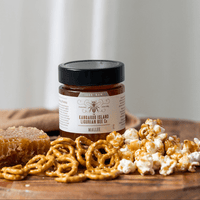 Kangaroo Island is the oldest bee sanctuary in the world and is home to the purest remaining strain of Ligurian honey bee. 
Mallee are a species of eucalypts, whic grow with many stems arising from a large base.
A medium bodied honey with rich caramel toffee flavours and a familiar salty-sweet richness true to many Eucalyptus varieties. A great everyday honey, or use as a base for a sweet sauce to coat popcorn and pretzels. 
SHIPPING INFORMATION
Orders are usually packed and dispatched within 1 to 3 business days, but may take longer during busy periods. Once the order is shipped you will receive notification and a tracking number.
Our honey is raw and is not fine filtered, which means it undergoes minimal processing during the extraction and packing, so that it retains the health benefits from the naturally occurring enzymes.
For this reason we are unable to send honey to Western Australia or the Northern Territory.
We can ship honey to Tasmania, but cannot ship any candles or wax products.
Depending on the country, international shipments may be subject to import taxes, duties and custom fees which are levied by the country of destination and are the responsibility of the recipient.
In some instances honey or honey products may not be cleared by Customs. Please be aware that we cannot offer refunds or guarantee receipt of products outside of Australia, and recommend checking the requirements of the destination country before placing an order.
delicious real honey taste
There is something special in this honey. You can taste the depth and the purity and there is definitely a genuinely unique quality about it.
My son says it's the best honey he has ever had.
5 Stars
The Honey is the best honey we have tasted. The Pink Gum Honey is also beautiful on biscuits with camembert cheese.