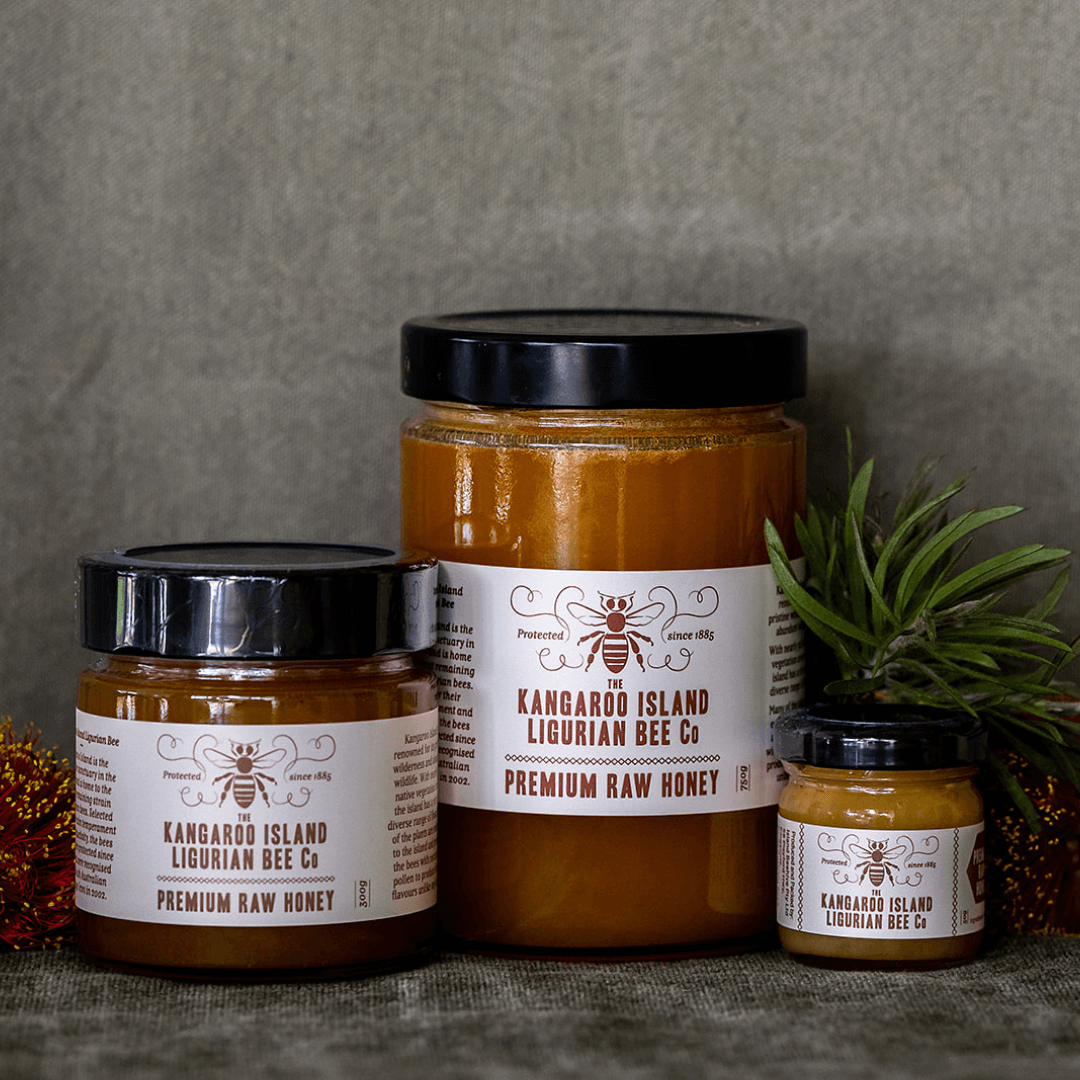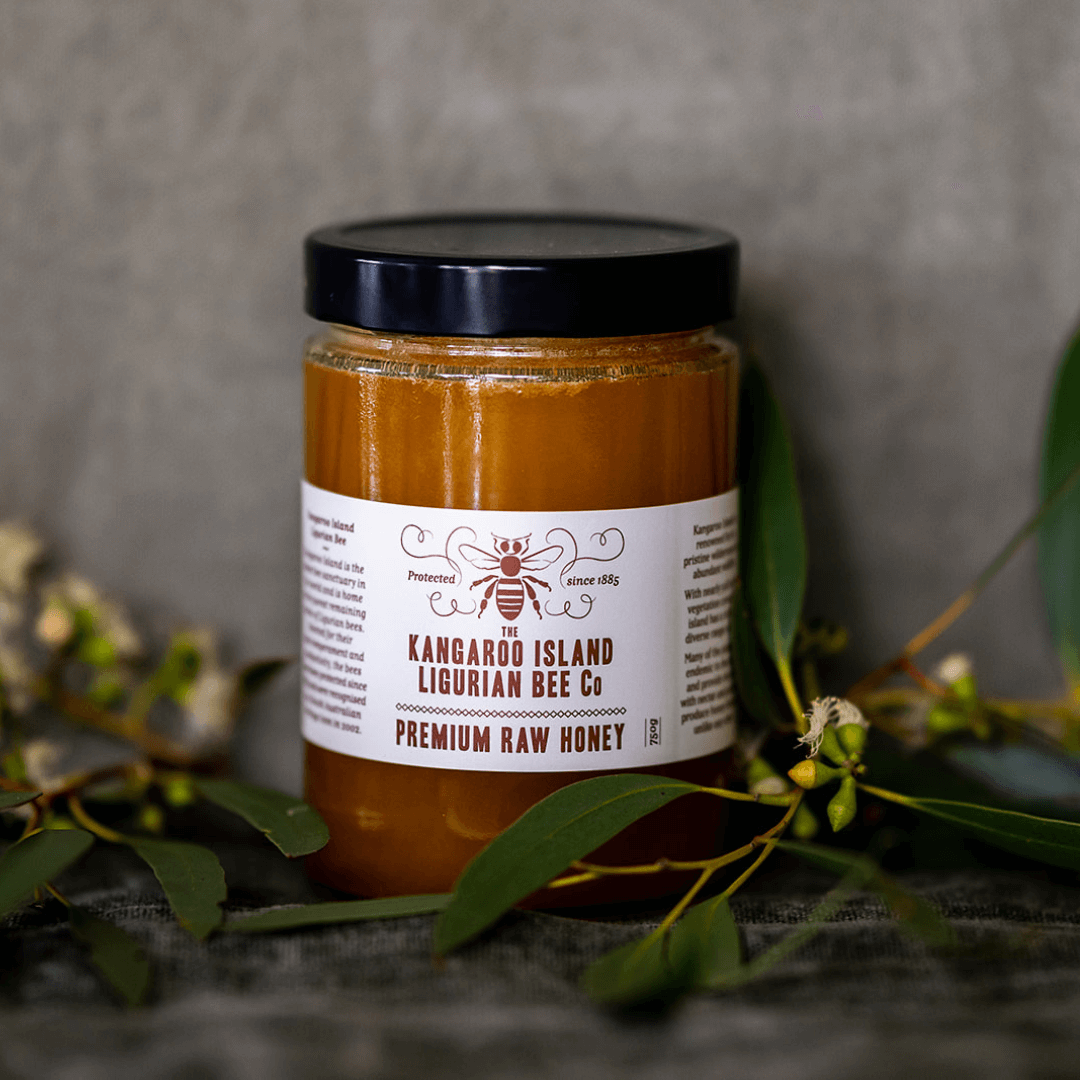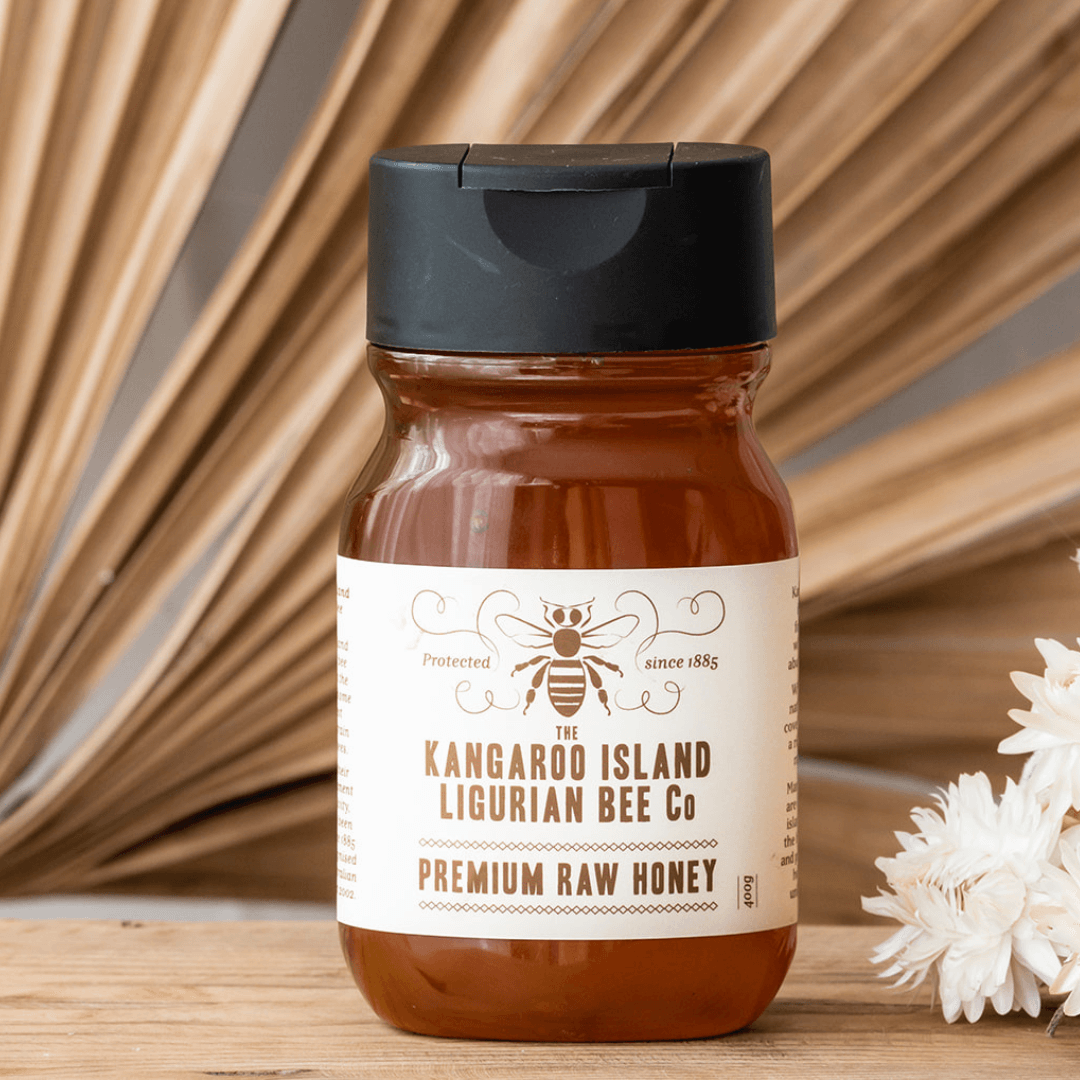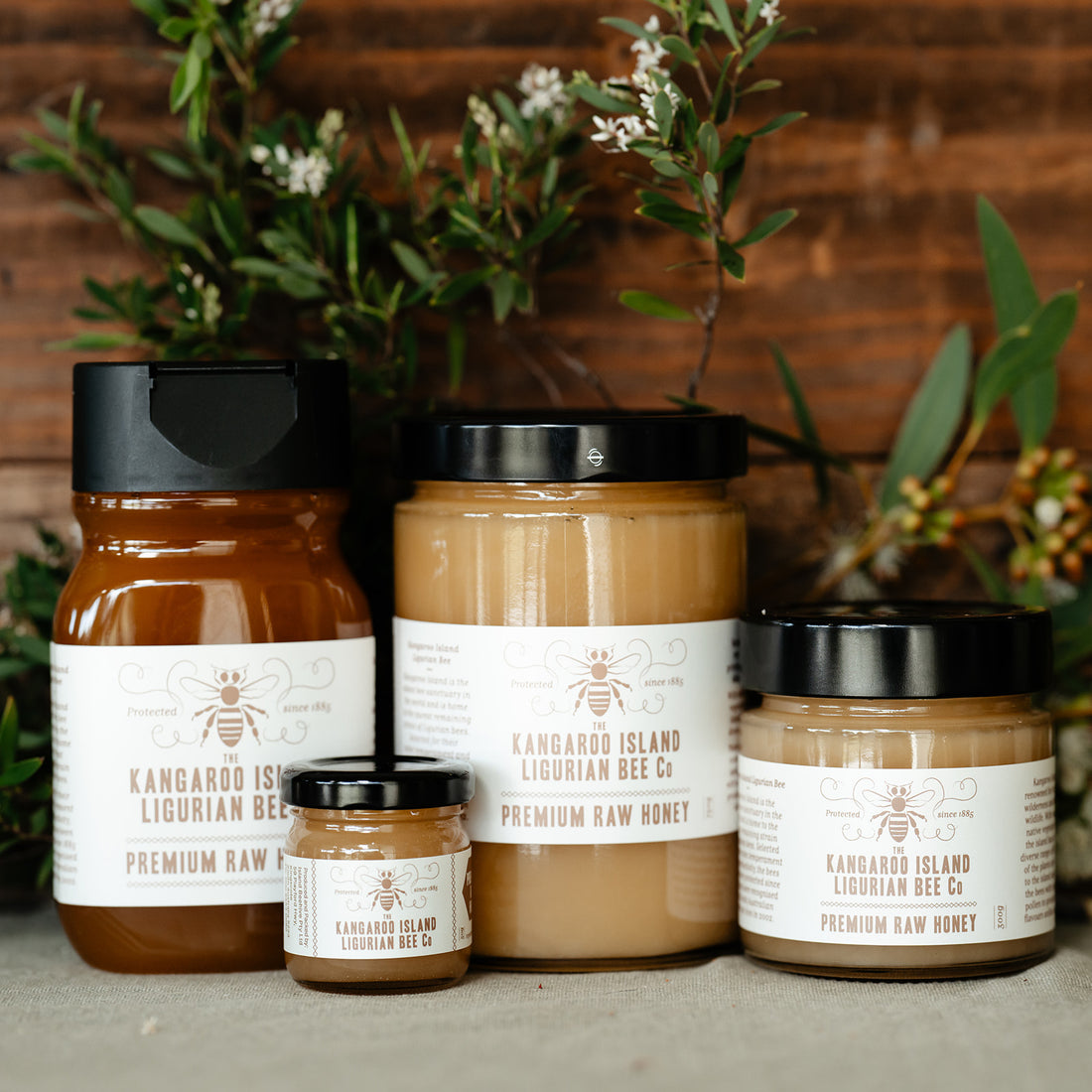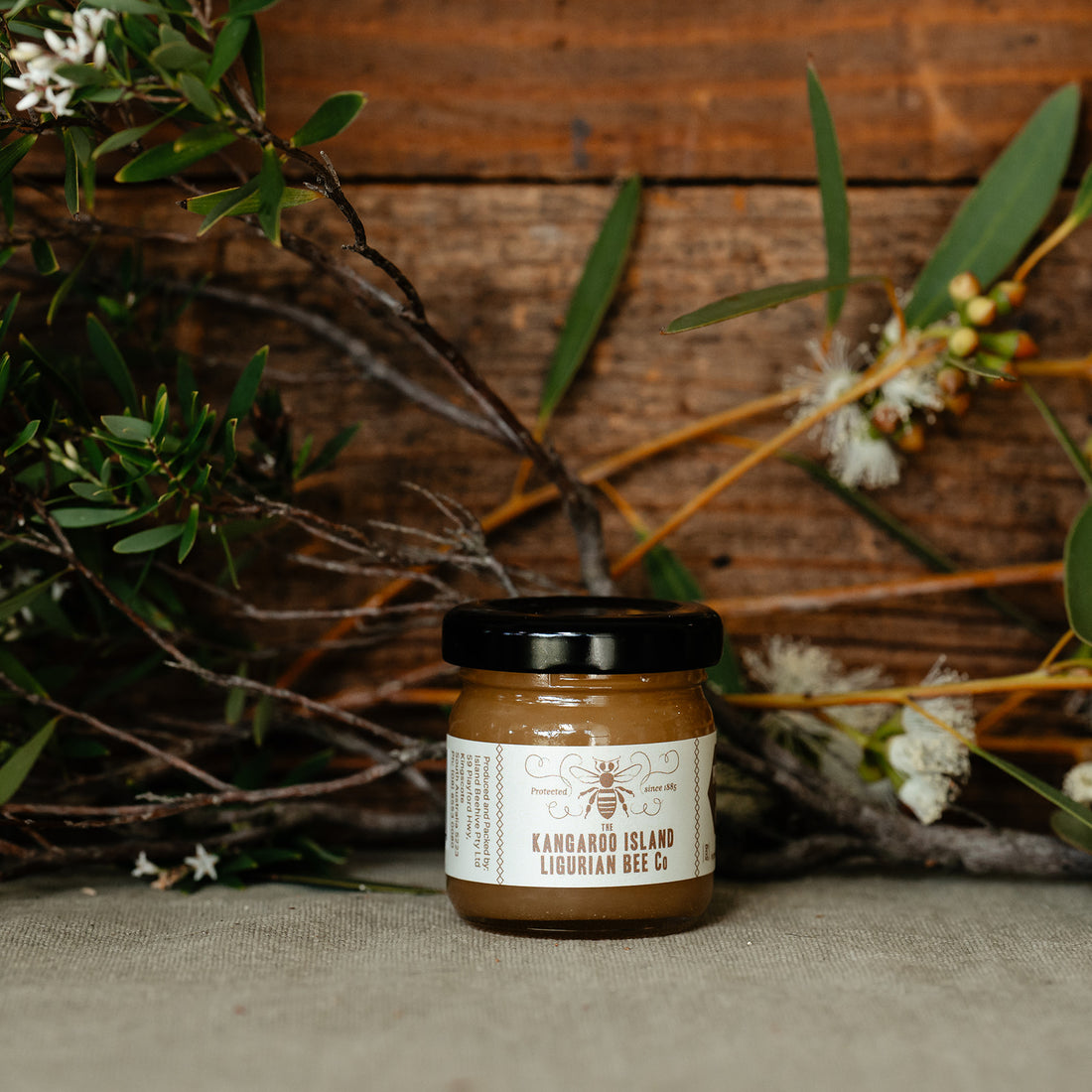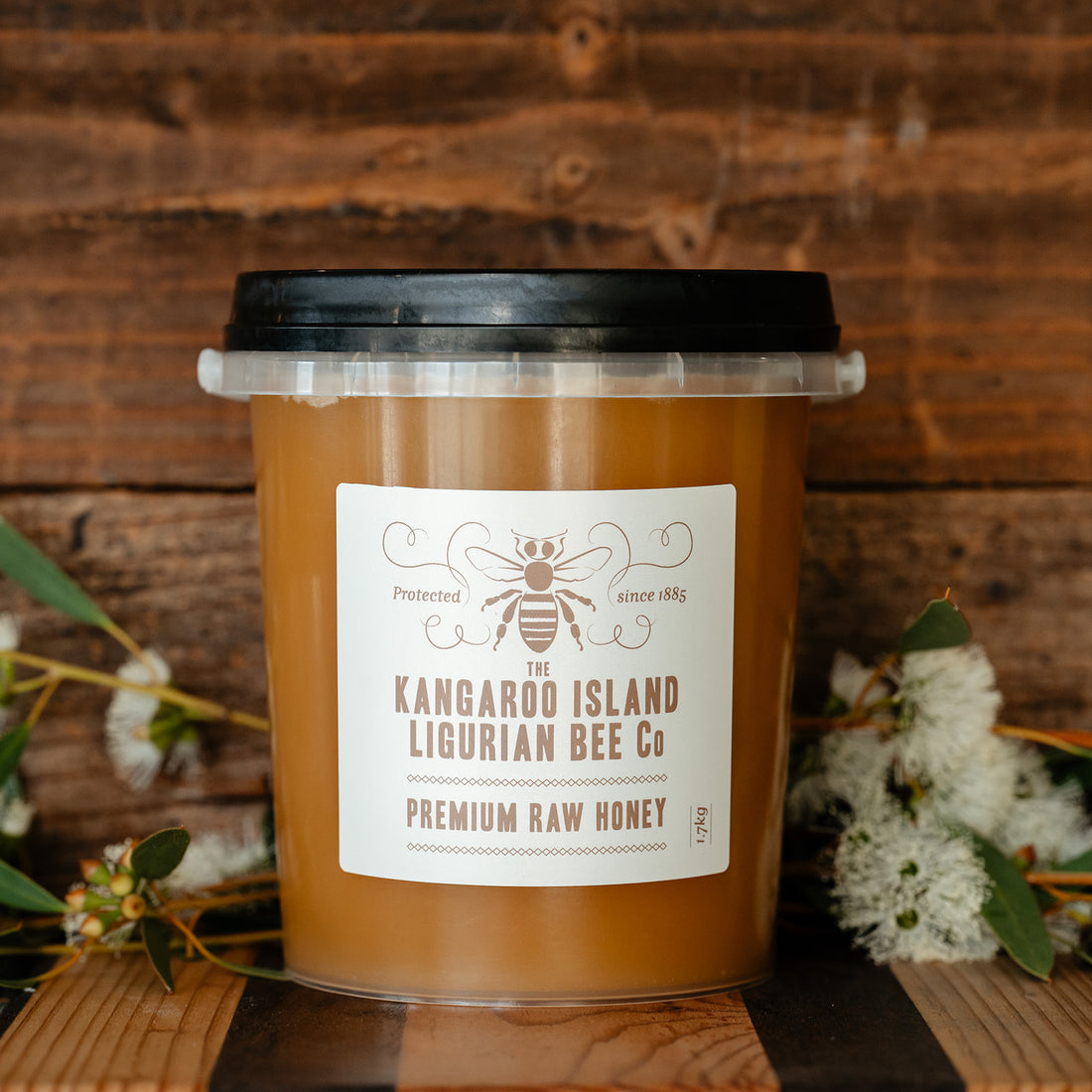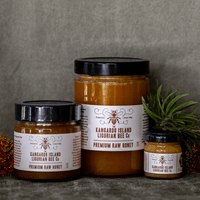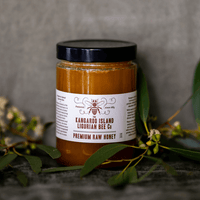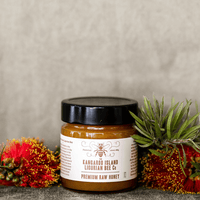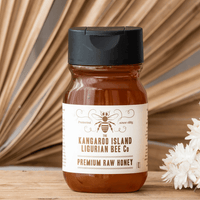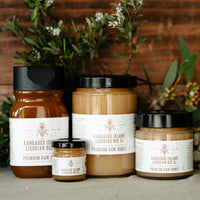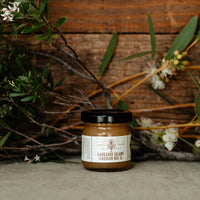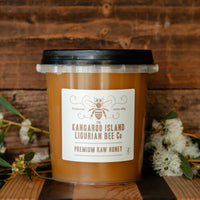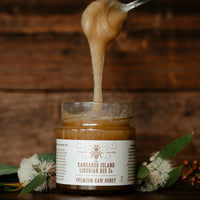 Kangaroo Island is renowned for its pristine wilderness and abundant wildlife.
With nearly 50% native vegetation cover, the island has a rich and diverse range of flora. Many of the plants are endemic to the island and provide the bees with nectar and pollen to produce honey flavours unlike any other. 
Our premium raw honey is unfiltered, and undergoes minimal processing to retain all the natural health benefits of pure honey. Raw honey contains various vitamins, minerals, antioxidants, and enzymes, the health benefits these provide may be reduced if the honey is over heated and filtered. 
Raw honey has a tendency to crystallise and become solid in the jar, particularly in cold weather. This is a naturally occurring process, and is an indication of the quality of your honey, The honey can easily be returned to liquid by standing the jar in hot water and gently warming the honey.
SHIPPING INFORMATION
Orders are usually packed and dispatched within 1 to 3 business days, but may take longer during busy periods. Once the order is shipped you will receive notification and a tracking number.
Our honey is raw and is not fine filtered, which means it undergoes minimal processing during the extraction and packing, so that it retains the health benefits from the naturally occurring enzymes.
For this reason we are unable to send honey to Western Australia or the Northern Territory.
We can ship honey to Tasmania, but cannot ship any candles or wax products.
Depending on the country, international shipments may be subject to import taxes, duties and custom fees which are levied by the country of destination and are the responsibility of the recipient.
In some instances honey or honey products may not be cleared by Customs. Please be aware that we cannot offer refunds or guarantee receipt of products outside of Australia, and recommend checking the requirements of the destination country before placing an order.
Premium Raw Honey
Very impressed goes with anything will definitely be back for more
Thank you Kangaroo Island Bees
Awesome!
My tea with your honey has never tasted so clean!
The best creamed Honey.
I'm just so very glad
I got the best creamed honey
I have ever had.
It comes from a special place.
My taste to delight.
From those special bees
and beautiful trees !
Best quality honey
Our family loves the raw premium honey. So pure and tasty 😋