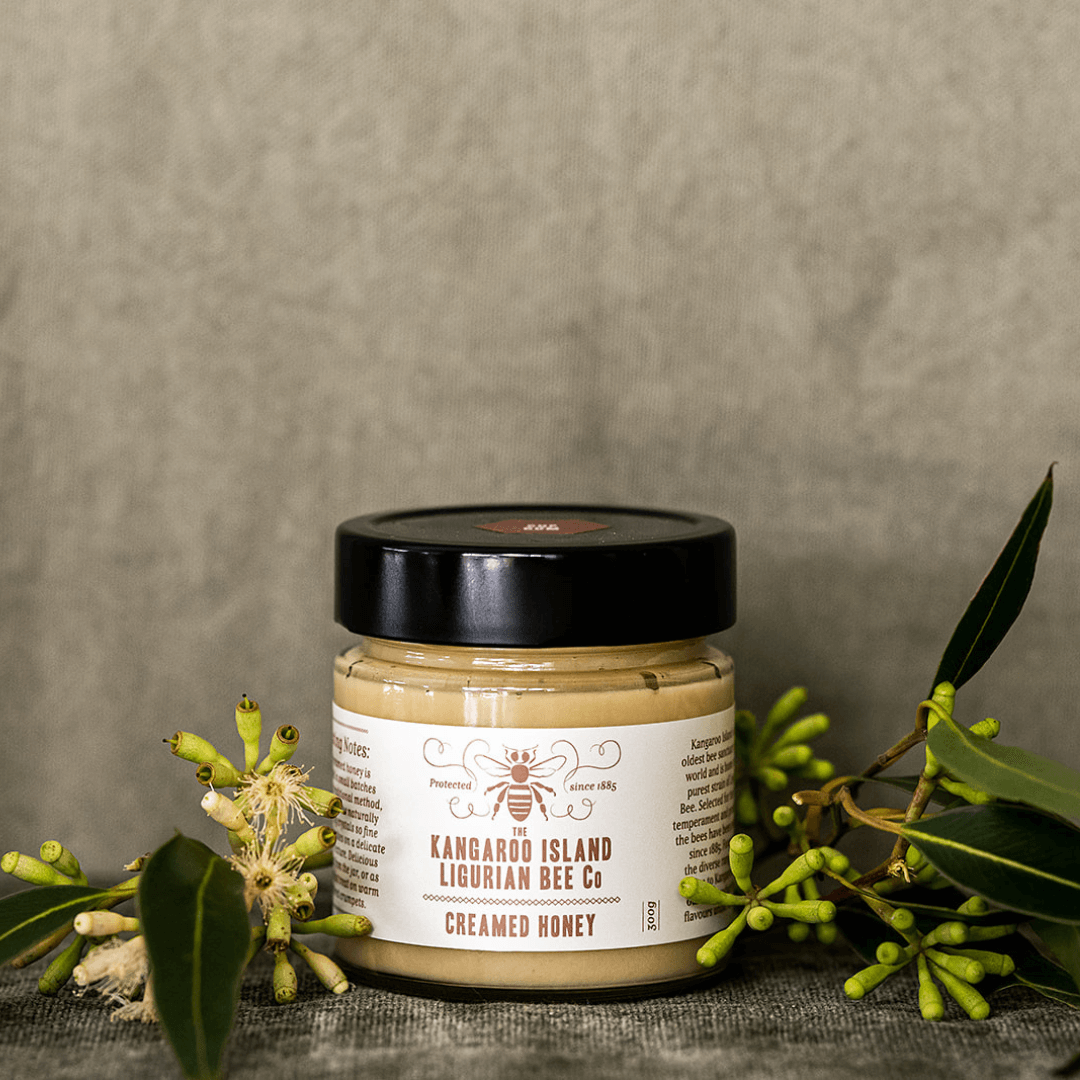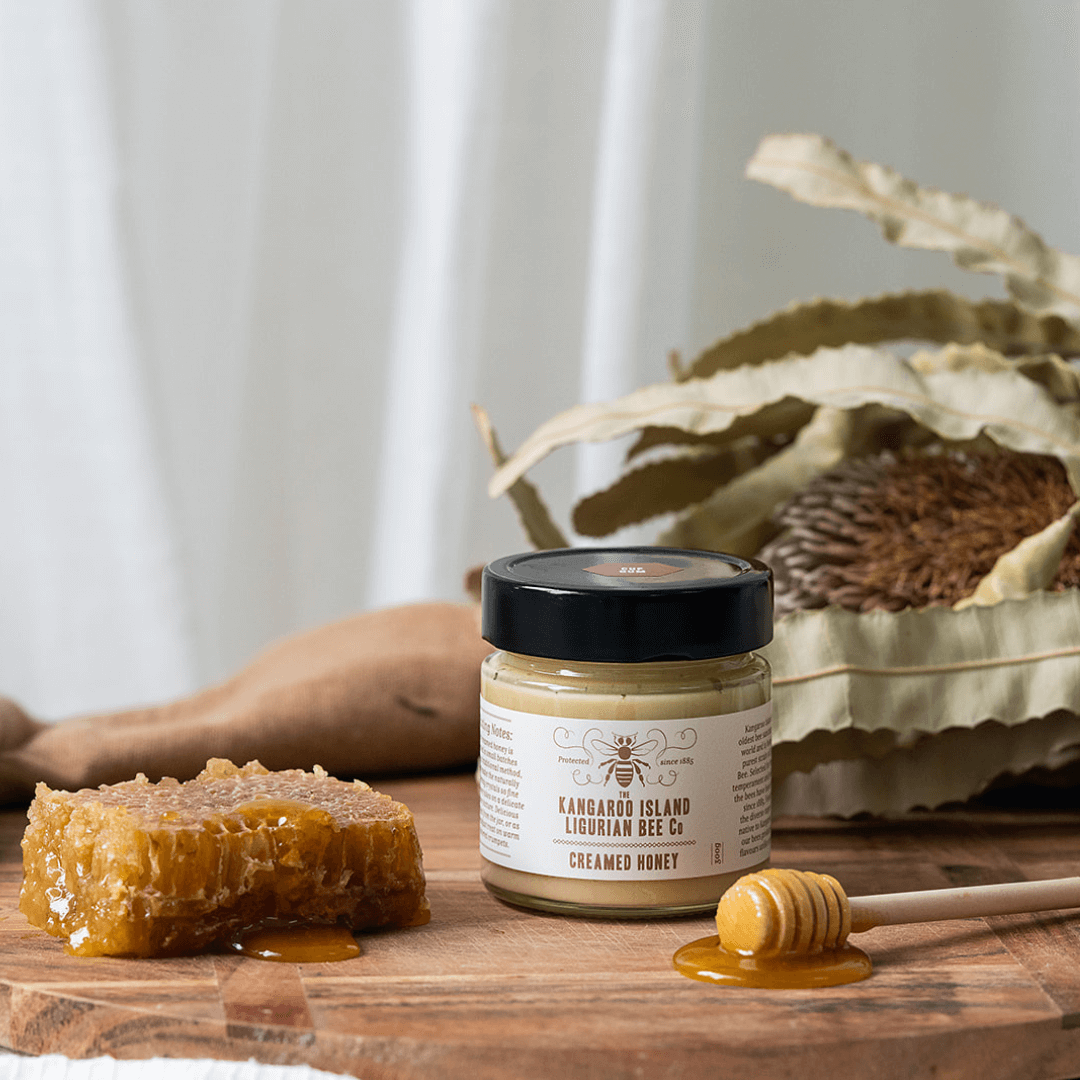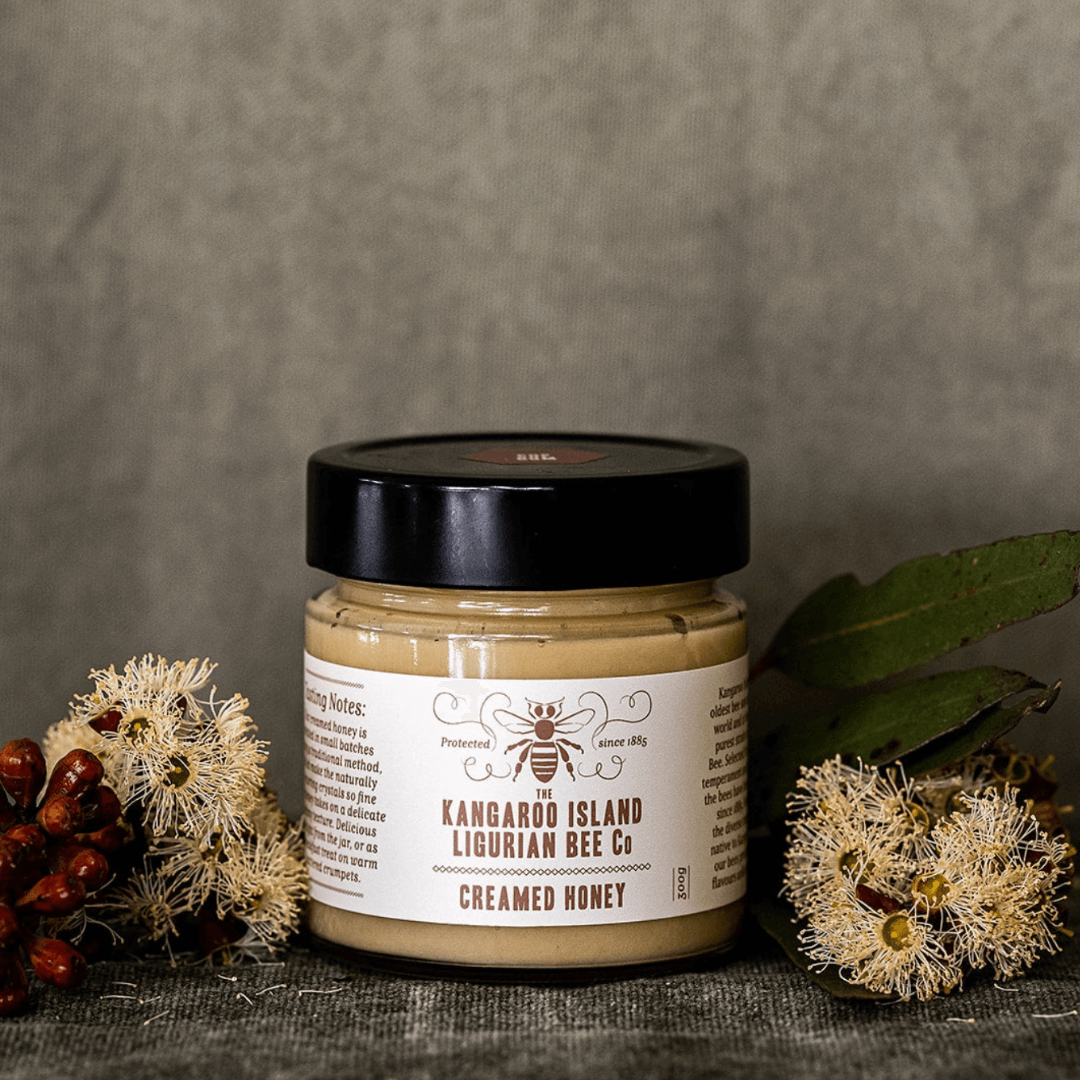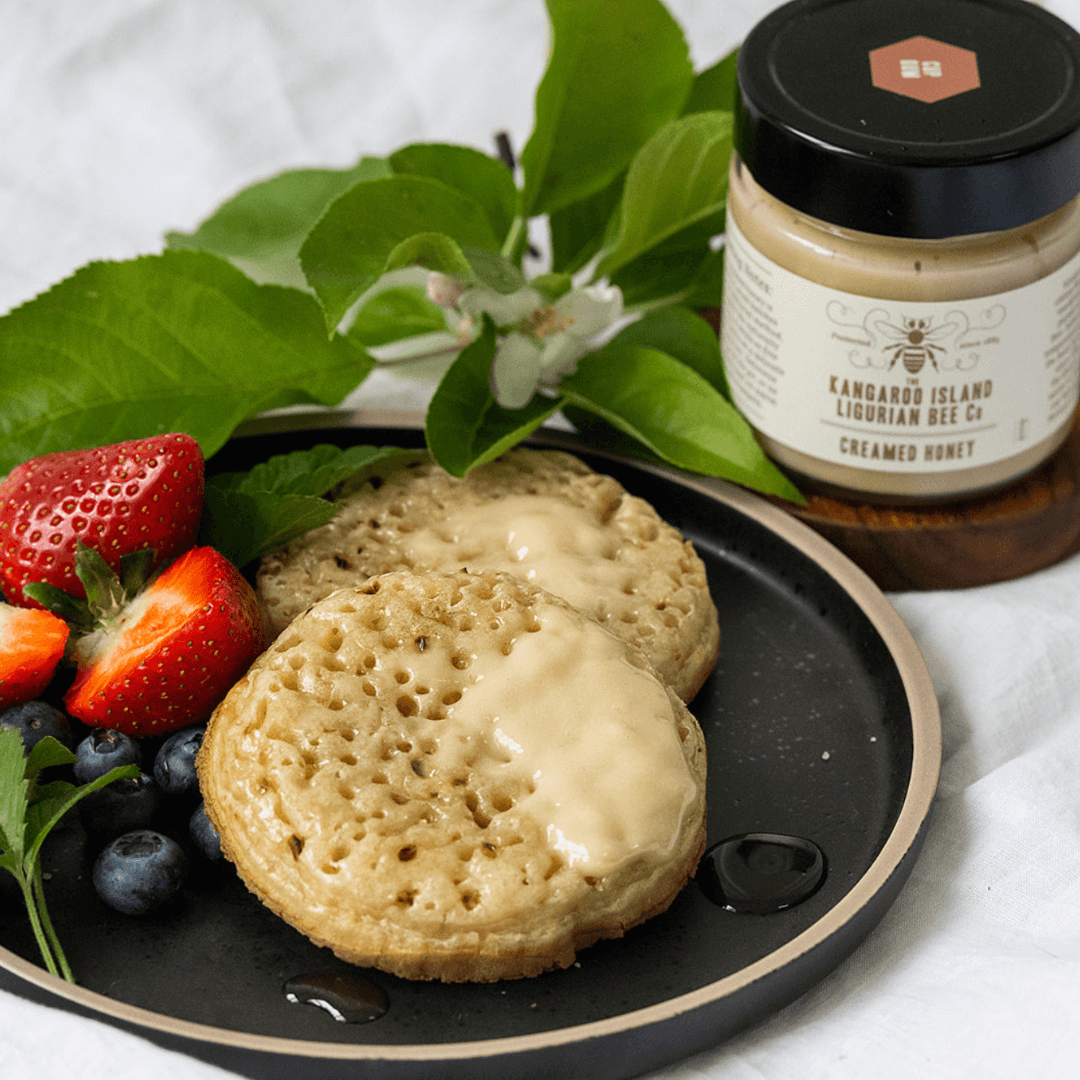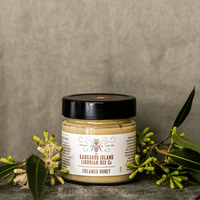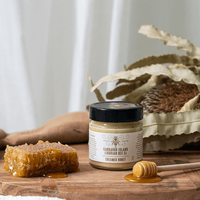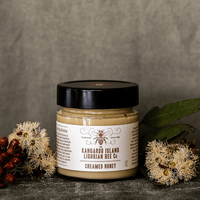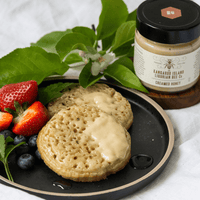 Kangaroo Island is the oldest bee sanctuary in the world and is home to the purest strain of Ligurian honey bee in the world.
Selected for their calm temperament and productivity, the bees have been protected since 1885 by a special Act of parliament. Foraging on the diverse range of flora native to Kangaroo Island, our bees produce honey flavours unlike any other.
Our creamed honey is created in small batches, using a traditional method, which make the naturally occurring crystals so fine the honey takes on a delicate creamy texture. Each variety of creamed honey is a reflection of the floral source the nectar is collected from.
Delicious straight from the jar, or as a breakfast treat on warm buttered crumpets. 
SHIPPING INFORMATION
Orders are usually packed and dispatched within 1 to 3 business days, but may take longer during busy periods. Once the order is shipped you will receive notification and a tracking number.
Our honey is raw and is not fine filtered, which means it undergoes minimal processing during the extraction and packing, so that it retains the health benefits from the naturally occurring enzymes.
For this reason we are unable to send honey to Western Australia or the Northern Territory.
We can ship honey to Tasmania, but cannot ship any candles or wax products.
Depending on the country, international shipments may be subject to import taxes, duties and custom fees which are levied by the country of destination and are the responsibility of the recipient.
In some instances honey or honey products may not be cleared by Customs. Please be aware that we cannot offer refunds or guarantee receipt of products outside of Australia, and recommend checking the requirements of the destination country before placing an order.
Creamy goodness
It dose not get better than the smooth, creamy sweetness of honey.
Have as is on your fav toast or mix it up a little with a dash of balsamic vinegar for that twist. Kangaroo Island Ligurian Creamed Honey has secured its place in our family home.
So good
This is a delicious honey. Smooth, creamy and it comes from such a wonderful place.
BeeLicious
Creamed honey 🍯 is BeeLicious so so yummy and while the crumpet is toasting simply eating by the spoonful so creamy and think
This is Nature at its very best
The creamed raw honey from Kangaroo Island which I recently purchased is an incredible Honey with exceptional taste, flavor and texture as a person who really enjoys Honey and done so for years this is far and away the best I have had.